Fuel Verification Services
Verification is the process of comparing, checking, testing or adjusting a weight or measure to ensure that it conforms to the standard. We are authorised verifiers on behalf of the Legal Metrology Service (NSAI). We currently provide this service for Maxol, Applegreen, Circle K, Texaco, Certa and many independently owned sites nationwide.
Why do fuel pumps need to be verified?
In simple terms, it's a legal requirement and it will save you money. Maybe, a lot of money.
Verification of retail fuel dispensers is a legal requirement. It's about fair trading. Filling stations are expected to ensure that if a customer purchases 10 litres of fuel, they are getting 10 litres of fuel. A small margin of error is permissible. Your pump is allowed to dispense .5% more or less than the purchased amount.
Secondly, it saves you money. Generally, fuel dispensers tend to over-dispense fuel over time due to wear and tear. And dispensing even a small percentage over and above the amount purchased can cost a lot over time.
One of our clients had a pump over-dispensing fuel by 1%. That might not seem like a lot but the cost to the retailer was €10,900 per year in lost earnings. Easily avoidable lost earnings.
Cutting costs by not verifying your pumps will actually cost you money in the long run. That's a guarantee.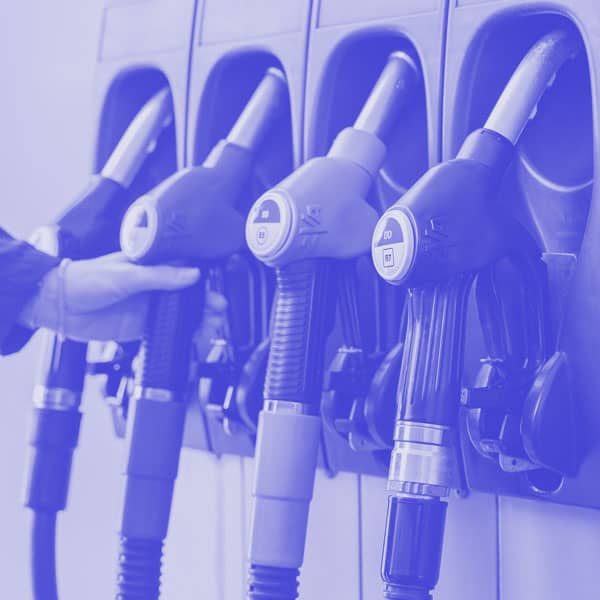 What is fuel verification?
Fuel verification is the process of ensuring fuel dispensers are correctly calibrated to certify they are dispensing fuel accurately. This area is overseen by the NSAI Legal Metrology Service who upholds and enforces accuracy and transparency in measuring instruments used by traders. Legal Metrology doesn't carry out verifications but they carry out checks to ensure that fuel retailers are trading fairly.
To help retailers make sure they're complying with regulations, the Legal Metrology service authorises operators who can show they have the required expertise and resources to carry out fuel verifications on their behalf.
We are one such authorised fuel verifier. In fact, we're the largest fuel verifier in Ireland. We currently provide this service for Maxol, Applegreen, Circle K, Texaco, Certa and many independently owned sites nationwide. We verify petrol, diesel, kerosene and AdBlue, used to neutralise harmful emissions from diesel cars. 
After we verify your pumps, we'll provide you with a certificate to show that you are operating in line with regulations.

How long does it take to carry out fuel verifications?
Our technicians will arrive on-site, carry out measurements and the required calibrations with minimal disruption for you and your customers. We will also replace any defective nozzles. The length of time this process takes will vary depending on the number of pumps to be verified and the level of service required.
The maximum fee chargeable by fuel verifiers is set by the Legal Metrology Service at €100 per pump. But you shouldn't consider this a cost. It's an investment. Having your fuel pumps verified ensures you're not losing income.
If you have any questions or would like to discuss having your pumps verified get in touch with our verification team by calling the office on 0818 250 250 or emailing ireland@ellab.com.